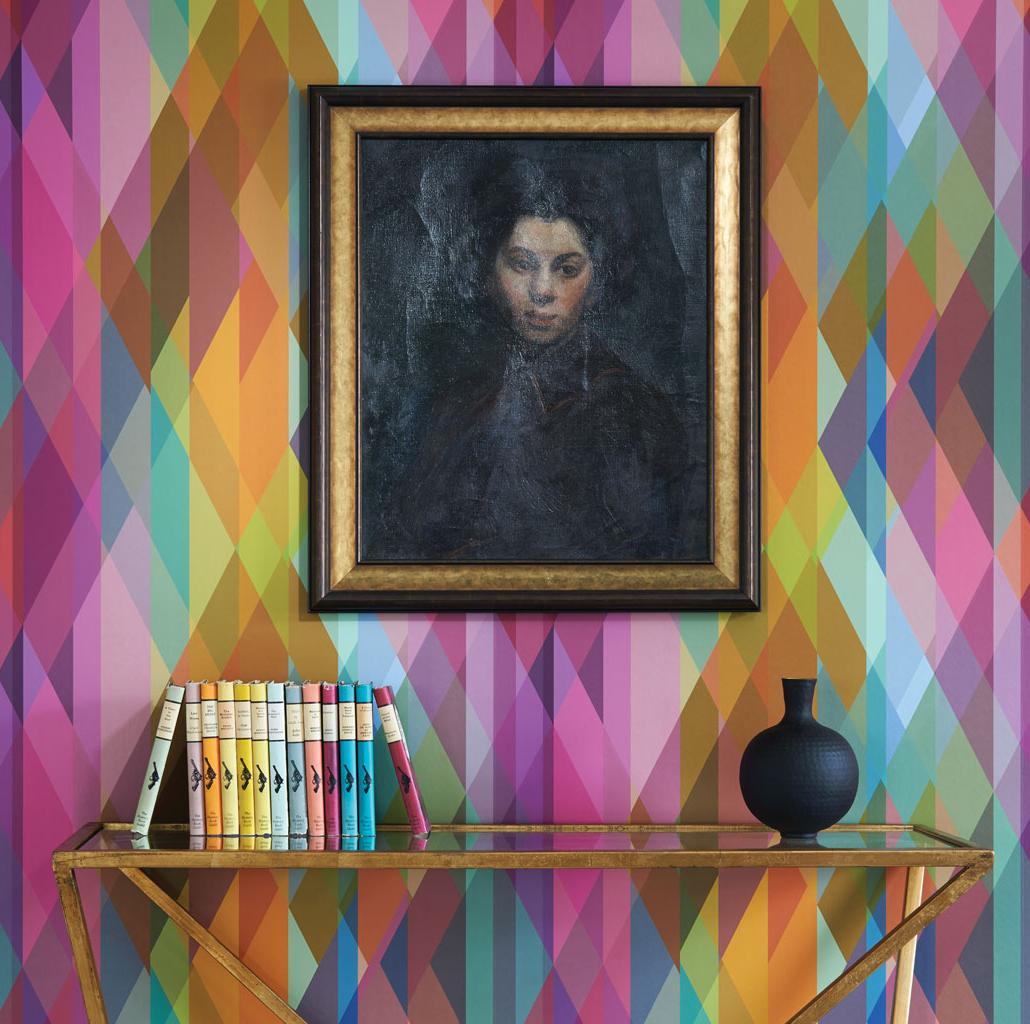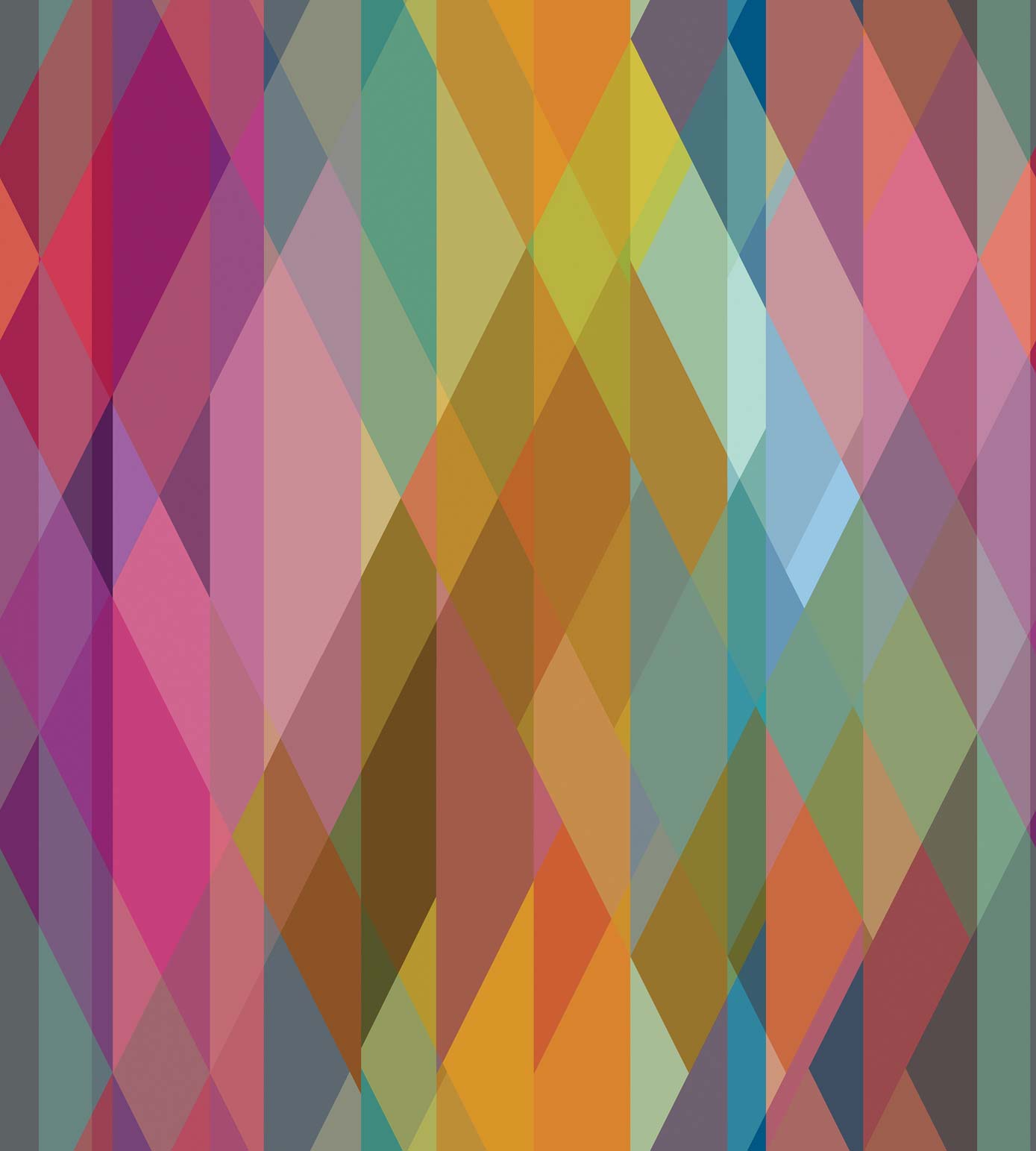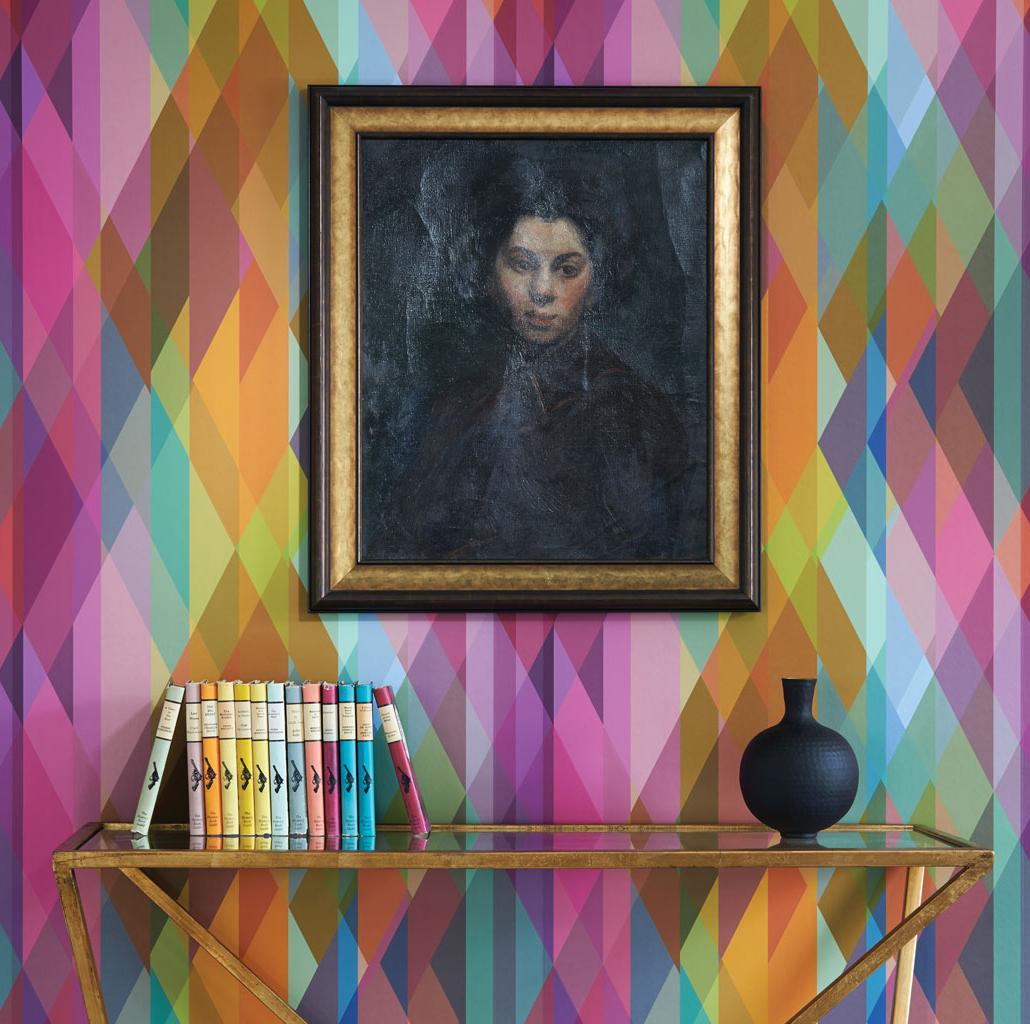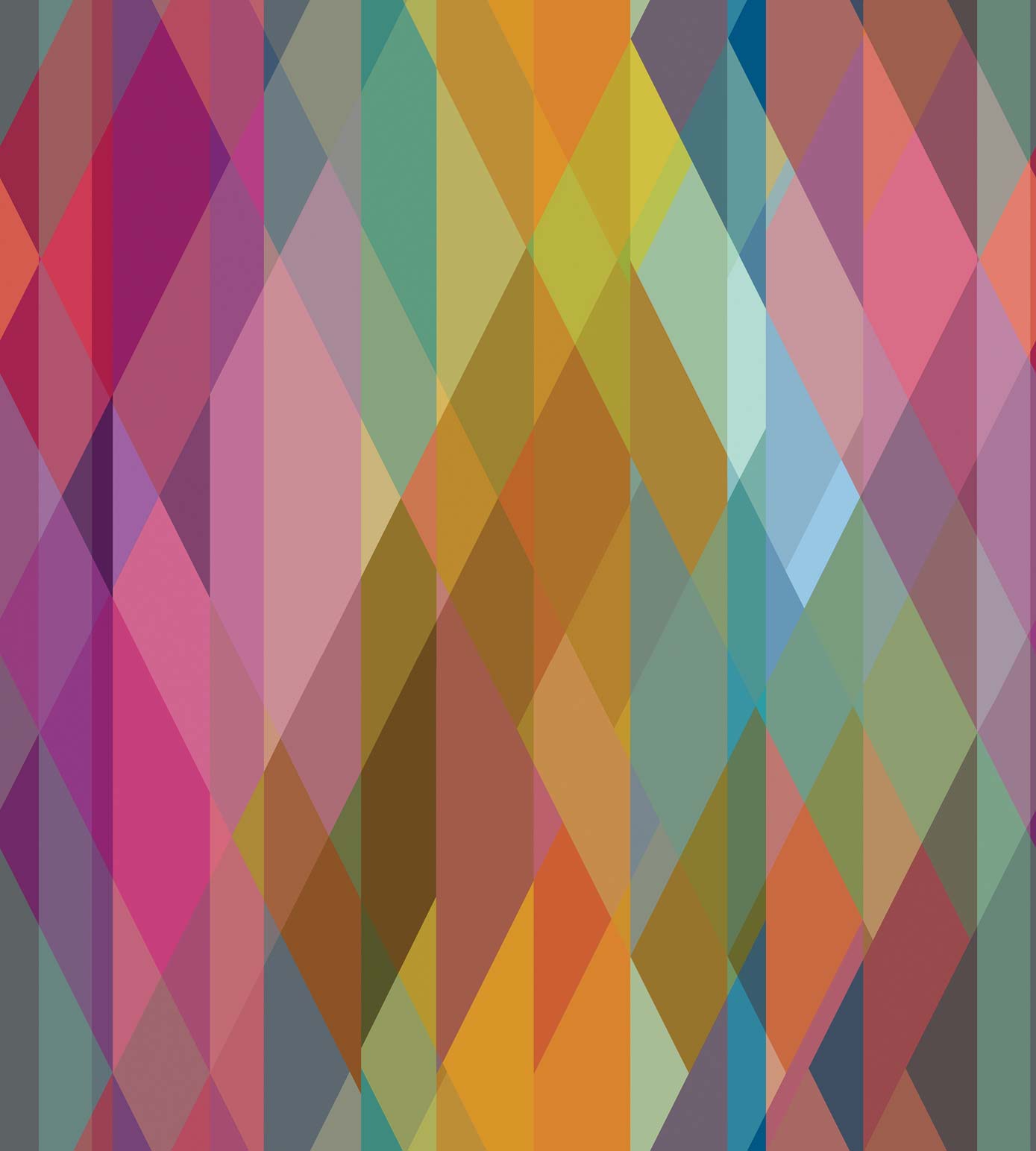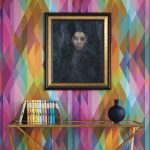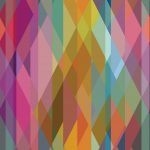 Wallpaper – Cole and Son – Geometric II – Prism
---
Unsealed rolls cannot be returned!
Description
Additional information
Description
Geometric II is a range of eleven exciting and contemporary designs, created as a follow up to the successful Geometric Collection from 2011.
Featuring a range of techniques including digital, surface and screen print, Geometric II finds its inspiration in Art Deco architecture and styling from across the Globe. From the dazzling mosaic tiles found in many a Deco interior, to the lush tropical foliage and ice cream colours found on Miami Beach, Geometric II offers a modern take on the often familiar motifs and decorative geometric style of the early 20th century.
PRISM
Taking inspiration from the very successful Circus design from the first Geometric collection. Prism is much smaller in scale and with a brighter palette, this enigmatic wallpaper uses the four colour separation process in order to achieve the high number of colours within the design. This single colourway features kaleidoscopic shards of pinks, oranges, purples, greens and blues to create a real signature piece for the interior.
Produced on a 68.5cm wide 10m roll. The pattern repeat measures 76cm with a straight match.
Additional information
| | |
| --- | --- |
| Brand | |
| Catalog | |
| Collection | |
| Color | Multi-coloured |
| Width cm | 68 |
| Width & Height | 68 cm x 10 m |
| Roll length(m) | 10 |
| Pattern match | Straight match |
| Drawing ratio(cm) | 76 |
| Delivery days (pre-order) | 10 |